Maximum flexibility is often required for the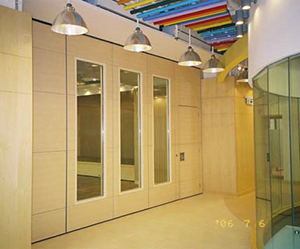 best use of available space. Yokah's operable
walls can multiply the potential of any area
combined with sight and sound privacy. We
respond to the diverse needs of the
marketplace with an attractive quality built,
well engineered product. Yokah's operable
walls are as versatile as your imagination,
allowing your most dynamic designs to be
realized without compromise.

USE STEEL PANELS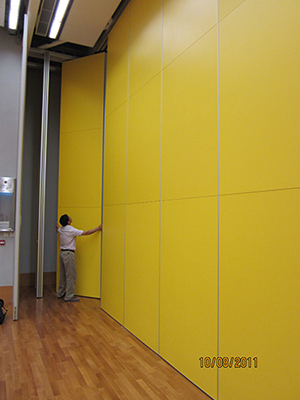 When…"Solid steel"construction and a
greater sound control is a necessary.
These panels are ideal for high use and
high traffic areas. They are durable yet
functional and elegant. Available with a
wide variety of panel configurations,
manually operated.

USE PARTICLE BOARD

When…A "moderately"priced, general
purpose operable wall will provide space
diversity. Particleboard board panels
will meet your aesthetic and performance
criteria. These manually operated panels
are available to assist with the innovation
of room division.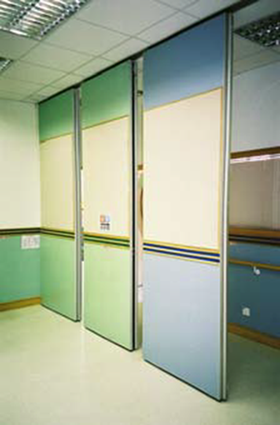 YBS 6000
•Sound insulation from 38 to 55dBRw
•Durable, stable steel construction
•Height up to 7.0metres
•Greatest possible flexibility, also curved tracks and walls possible
•Virtually unlimited choice of finishes
•Heavy duty track and trolley system
•Inlaid vertical profile possible
For more technical details, please refer to the PDF available here